PREVIOUS REVUES
Did you know the Engineering Revue has been running since 2008?
See what we've been up to "recently"...
ABOUT THE SHOW
Everything is normal for Fred, Daphne, Velma, Shaggy, and Scooby-Doo until one day they're locked in the engineering building late at night and something spooky is trapped with them. With only a limited number of suspects, can they get to the bottom of this mystery before time runs out? Catch our show for a gripping story that will surely hit the headlines!
"Remarkably, some Engineering students DON'T spend their entire existence studying!" - Craccum
THE CAST
The 2023 Auckland Engineering Revue was directed by Tia Jones and produced by Aaron Lew. Alongside their wonderful executive team and cast, they created the BEST Engineering Revue of 2023!
For a full cast list and more details, please view the 2023 show programme.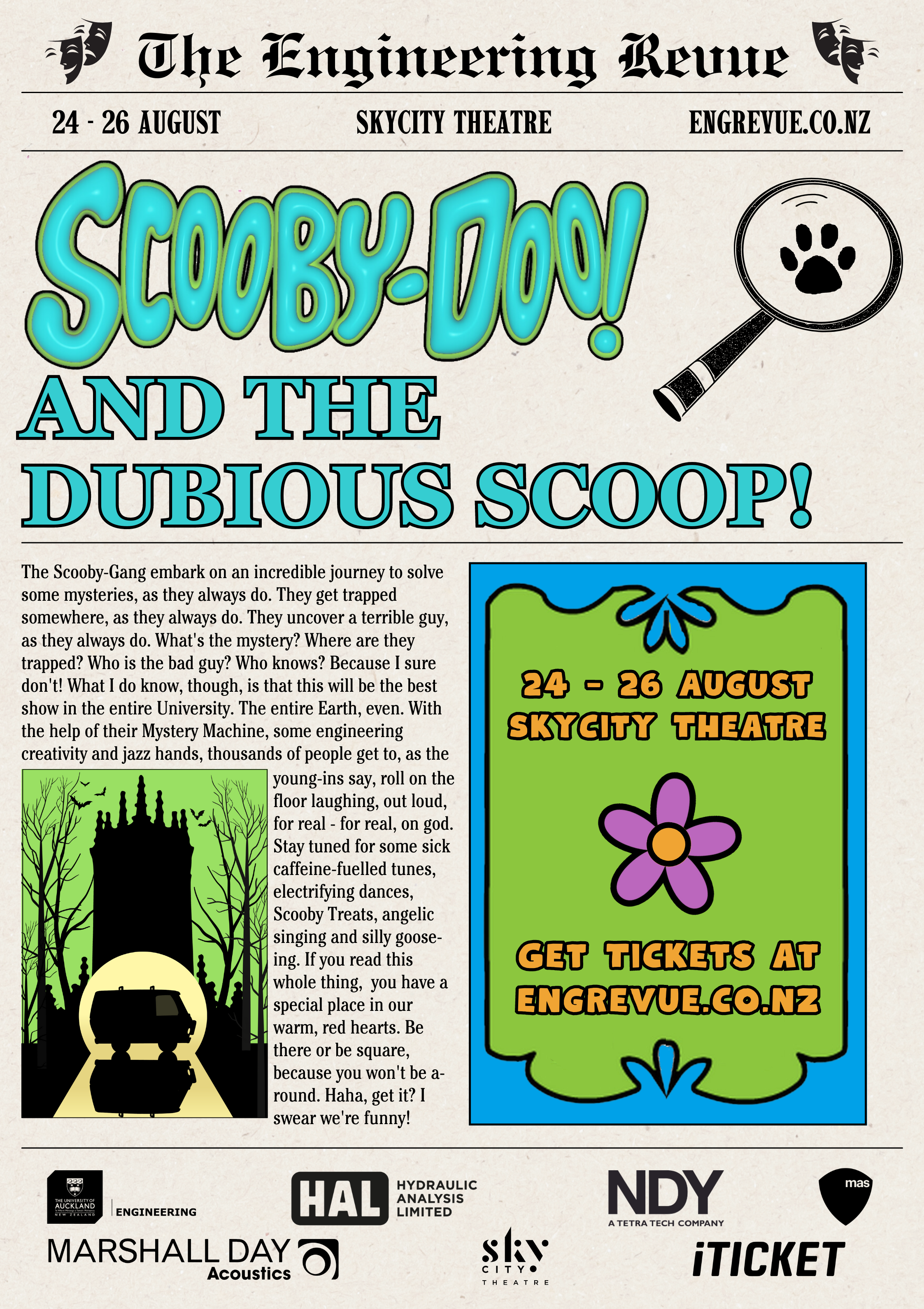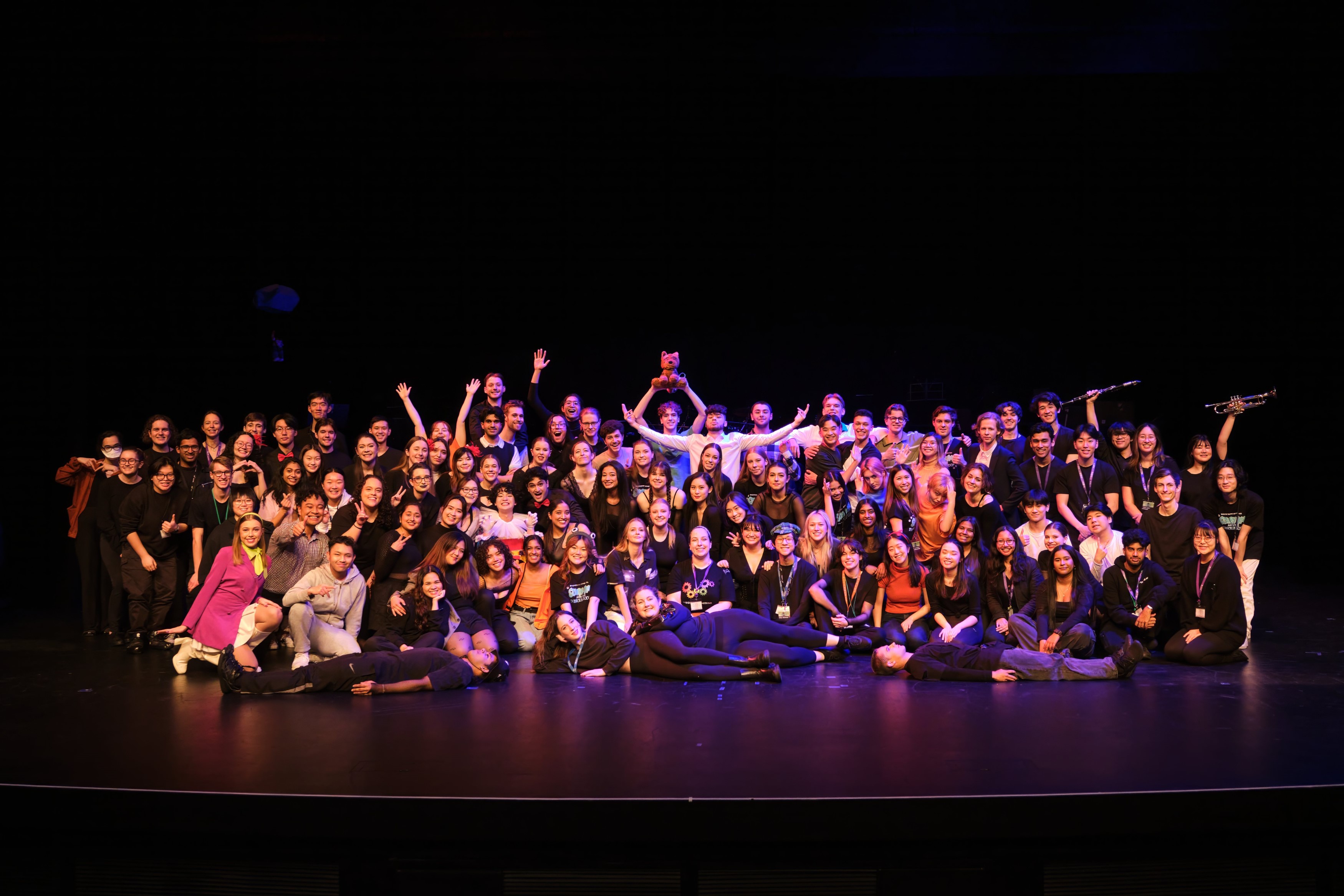 JOIN US
Each year, our lovely cast is made up of around 100 budding engineers from the University of Auckland! We are a show run solely by engineering students, for engineering students. No matter what your level of experience may be, if you're keen to get involved, we want YOU! Sign ups for 2023 are now on!