PREVIOUS REVUES
Did you know we've been going for over 10 years!
See what we've been up to "recently"...
The ONLY Auckland Revue of 2020!
ABOUT THE SHOW
An ancient legend and a whole pile of terrible grades. Indi and her crew go digging for the reason but quickly discover it's more than they imagined. Can they recover their lost marks?
"We'll try to be there, but it's pretty close to election time" - Jacinda Ardern & Dr. Ashley Bloomfield (Local New Zealand Heroes)
THE CAST
The 2020 Auckland Engineering Revue was directed by Grace Wood and produced by Alex Ruddell. Alongside their wonderful executive team and cast, they created the BEST Engineering Revue of 2020!
For a full cast list and more details, please view the 2020 show programme.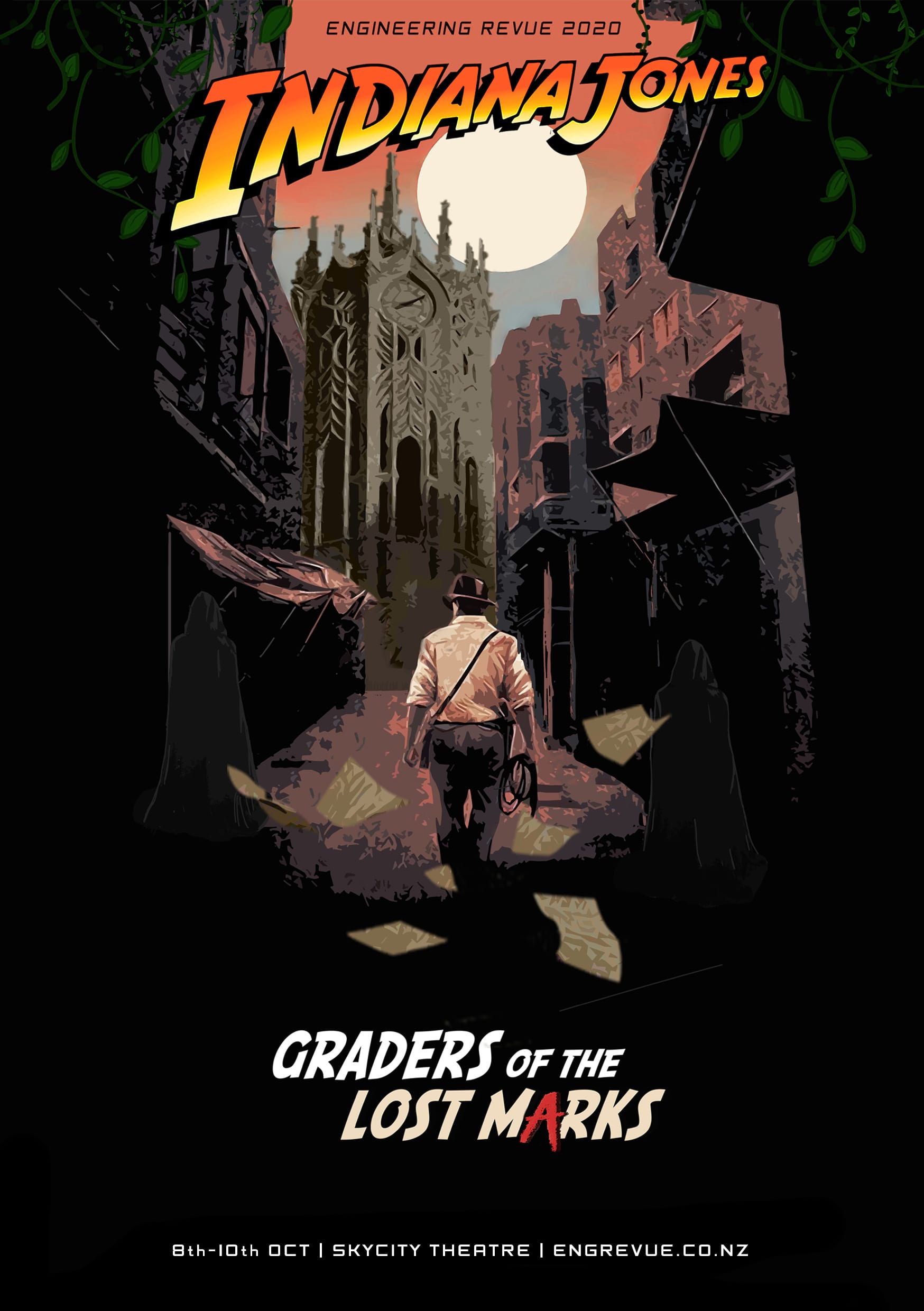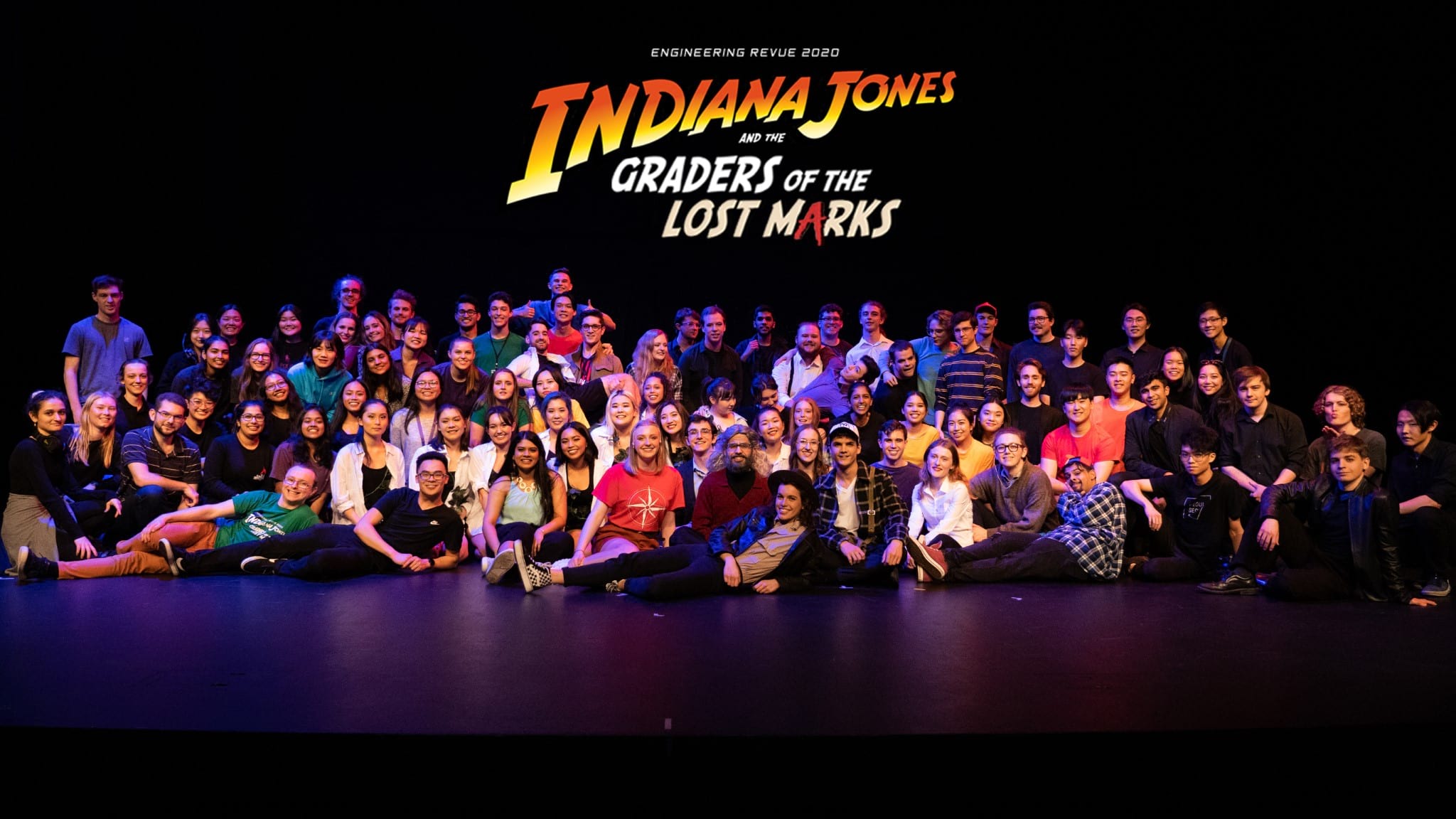 JOIN US
Each year, our lovely cast is made up of around 100 budding engineers from the University of Auckland! We are a show run solely by engineering students, for engineering students. No matter what your level of experience may be, if you're keen to get involved, we want YOU! Sign ups for 2020 are now on!